Table Glue T-J & GT-J(For Flat Bed&Rotary)
Details:
This product is solvent base table glue for wide application especially on rotary or flat bed printing belt. T-J & GT-J are a type of compatible solvent agent to be in a moderate way of solvent resistance while cleaning up. With certain percentage of mixture, it forms a surface layer with strong tackiness, excellent cohesion and without peeling.

Table Glue T-J: High Temperature Type
Table Glue GT-J: Low Temperature Type
Specialty:
Excellent adhesion with cotton or synthetic substrates.
Very stabilize to a different variety of climate and heat resistance.
Very good resistant to solvent cleaning agent.
APEO Free and Formaldehyde Free formulations.
Glue can be cleaned away by printing solvent oil.
Guidance:
Tackiness of T-J & GT-J can be varied by different mixture percentage. Moreover, adequate adjustment is required for different factors, such as climate, belt temperature and fabric substrates.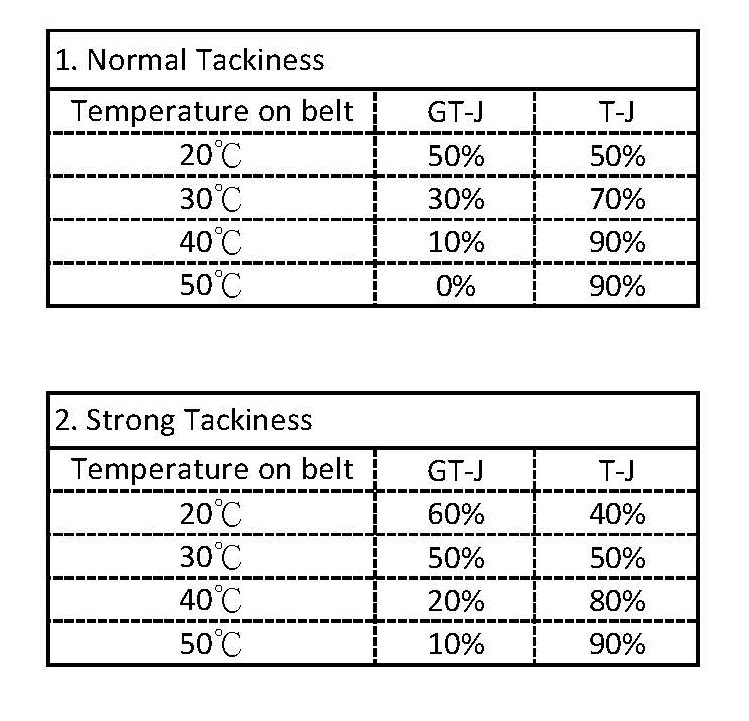 Precautions:
Containers must maintain air-tight seal while not in use.
Any application not referred in this Product Information should be pre-tested or consulted with Primus Technical Service prior to print.
Specifications:
| | |
| --- | --- |
| Apperance | Transparent Liquid |
| Solid content | 30 ± 2 % (105℃/2gs/4 hours) |
| Component | Solvent base acrylic co-polymer resin |
| Diluent | Toluene, MEK |
| Viscosity | 800 ± 100CPS (LVT#2/60rpm/25℃) |
| Packing | 15 kgs Iron Drum |