Add. Xlinker Low Cure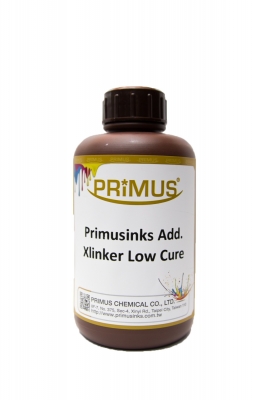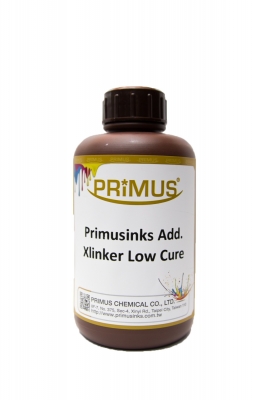 Details:
It is a catalyst or so called fixing agent for water base ink. With a little dosage, printing paste itself can be greatly strengthened up to the level and endure 60℃x 5 times washing.
Specialty:
Crosslinked under UV or sun light.
Crosslinked under humidity condition.
Crosslinked under room temperature.
PVC, phthalate, APEO, Azo, Formaldehyde and Lead Free formulations.Meets all key international environmental standards.
Soft hand type fixing agent, after mixing, no side effect on paste itself.
No harmful or distracting odors in the work place.
Guidance:
Ready for use, maximum dosage is 5% by weight of print paste.
To meet superior wash, adding Additive Xlinker Low Cure 3-5% by weight is necessary.
The mixed paste with Low Cure is required to consume in 4-6 hours.
Precautions:
Keep the screen in the flooded position while print stops. Or, go for screen wash during a temporary stop.
Containers must maintain air-tight seal while not in use.
Any application not referred in this Product Information should be pre-tested or consulted with Primus Technical Service prior to print.
Specifications:
Apperance
Transparent Liquid Form
Solid content
70 ± 1.5 % (120℃/2gs/2 hours)
pH Value
7.0 ~ 8.0/25℃
Ionicity
Ionic
Viscosity
1,000~2,400CPS (LC#4/30rpm/25℃)