Add. Screen Cleaner P3 & P11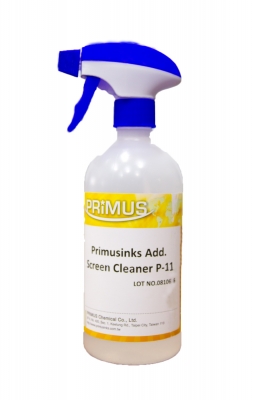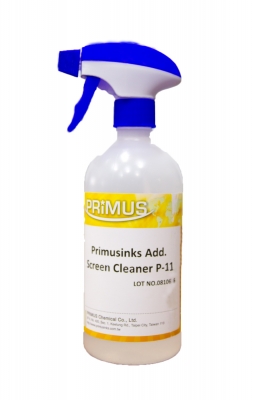 Details:
This product is specially made for removing unnecessary inks remained on screen in which inks are applied with plastisol or solvent base inks.
Specialty:
Instantly evaporated to air.
Easy to clean.
PVC, Phthalates, APEO, AZO, Formaldehyde and Lead Free formulations.
Excellent run-ability.
Effective over a wide pH range.
Application:
After screen printing job is done, it is recommended to use P-3 to clean remaining solvent or plastisol inks entirely from screen. Repeat to use P-3 until screen is completely clean. Soaping cleaned screen both sides is also recommended to eliminate remaining solvents.
Precautions:
Screen mesh must be applied by "solvent resist" type photo emulsion. P-3 may break down filmed screen in case that photo emulsion is water base type.
Containers must maintain air-tight seal while not in use. Before using, kindly check carefully whether ink is in good condition.
Any application not referred in this Product Information should be Pre-tested or consulted with Primus Technical Service Prior to Print.
Specifications:
Apperance
Transparent liquid
Solid content
Mixed solvents
pH Value
7±1
Ionicity
100~300CPS (LV#2/30rpm/25℃)
Viscosity
15 kg Tin Drum