Primusinks Certified By ZDHC MRSL Version 2.0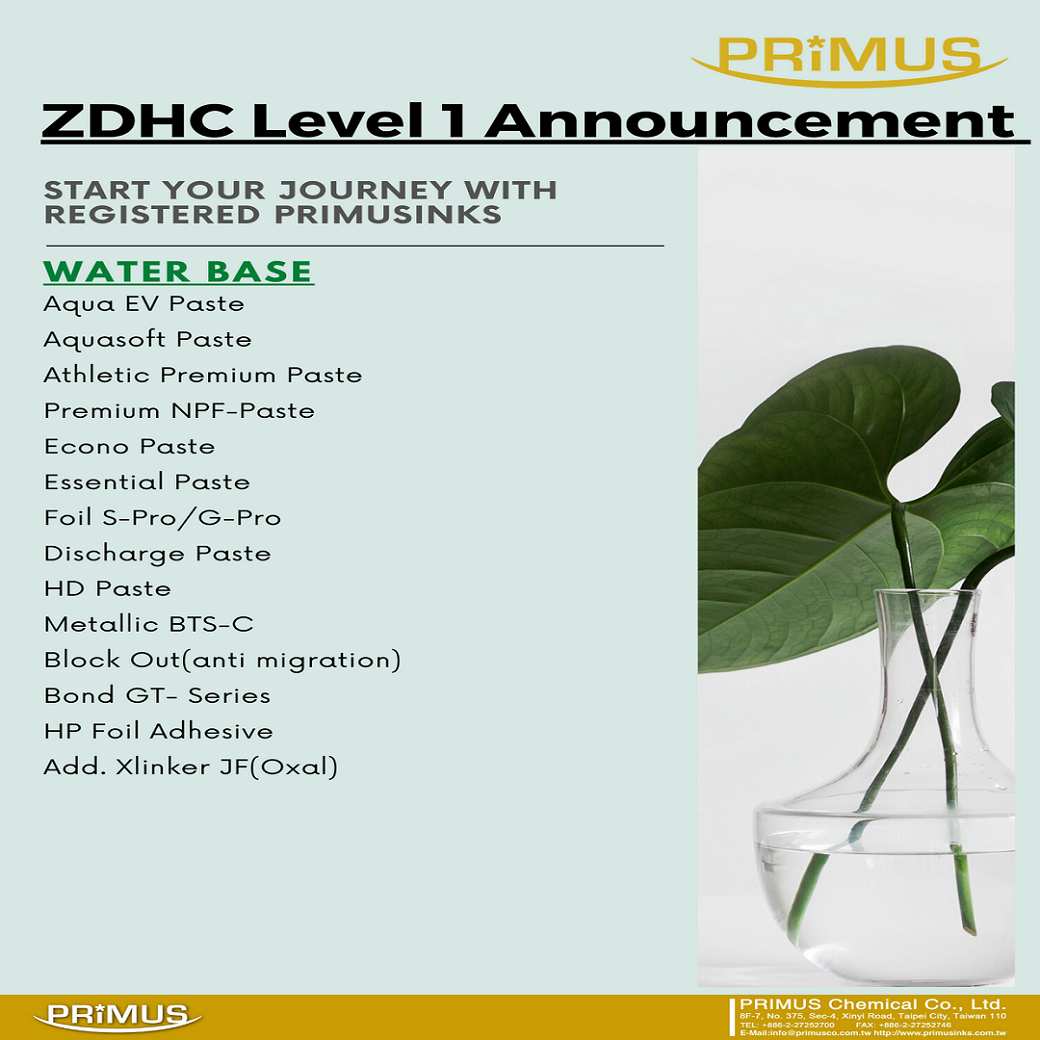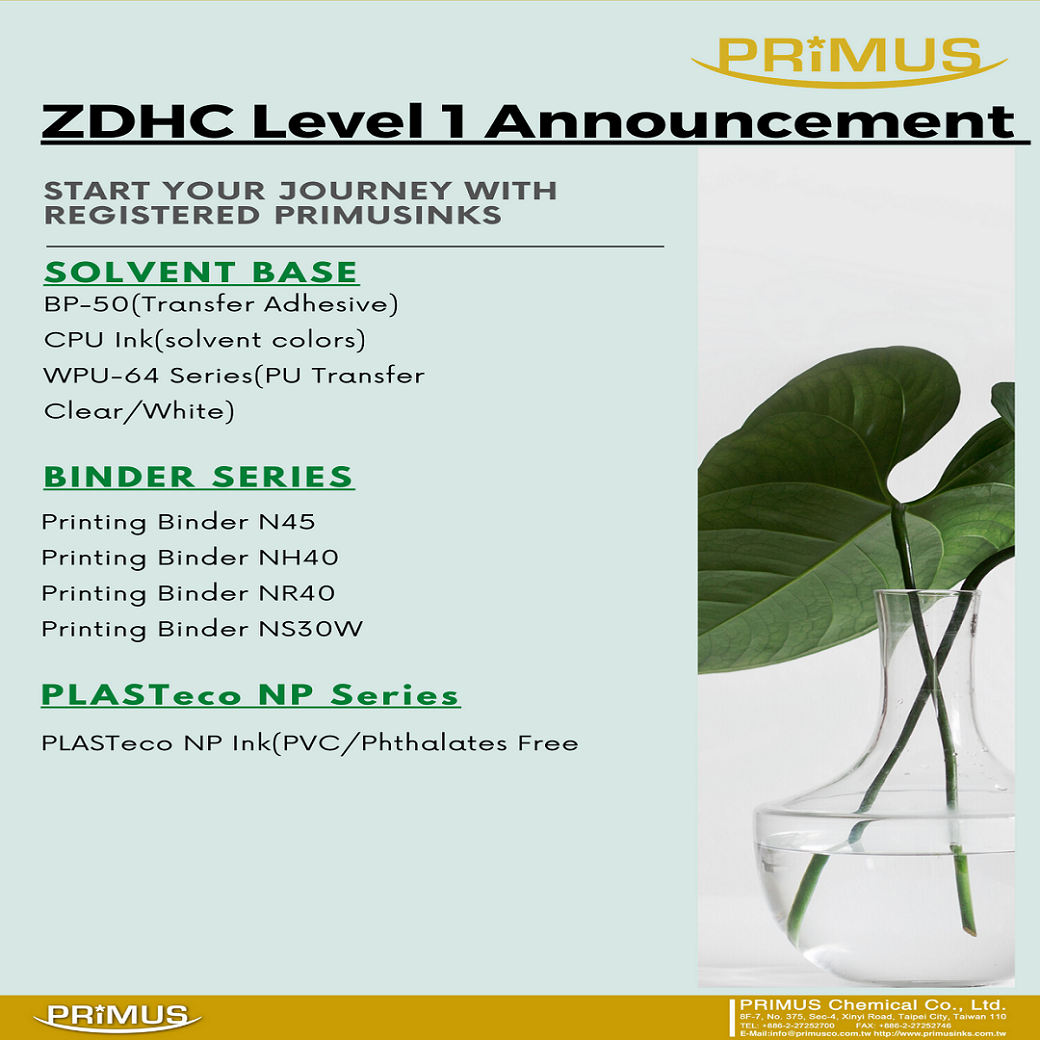 ​
We are pleased to announce that Primus has registered 24 products in MRSL Level 1
MRSL Version 2.0
conformance.

Primus Chemical is a leading textile inks manufacturer to advance toward zero discharge of hazardous chemicals and ensure the environmental friendly while using our products in garment hourses or printing mills.
Providing sustainable garment printing inks, Primus is engraving our ecological spirit onto our quality assured products to enable all our valued customers to use safely and hassle free application.

A sustanable sourcing Approval Supplier, Primus inks ensure the best quality inks to meet up all critical environmental regulation. Roadmaping to Zero Discharge By ZDHC & Lighting your Business with Primus! Now!

Check the details By Click Product code to Download:
Water Base
Solvent
Binder Series ​
PLASTeco NP Series