Primusinks CPL Series - Cyclohexanone Test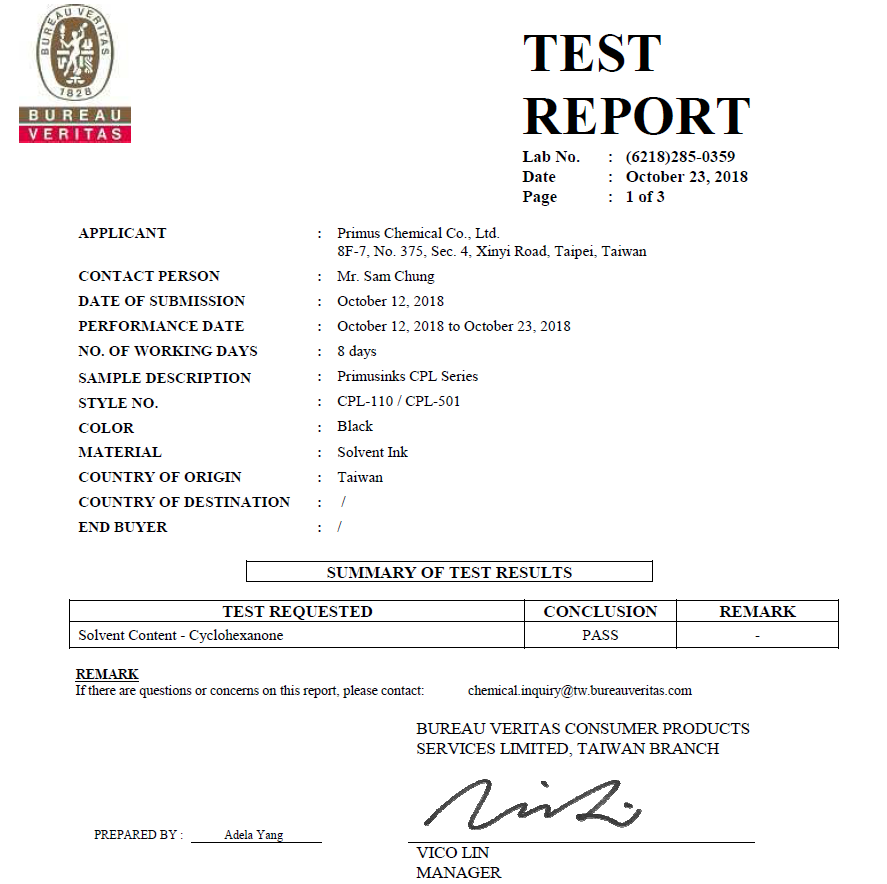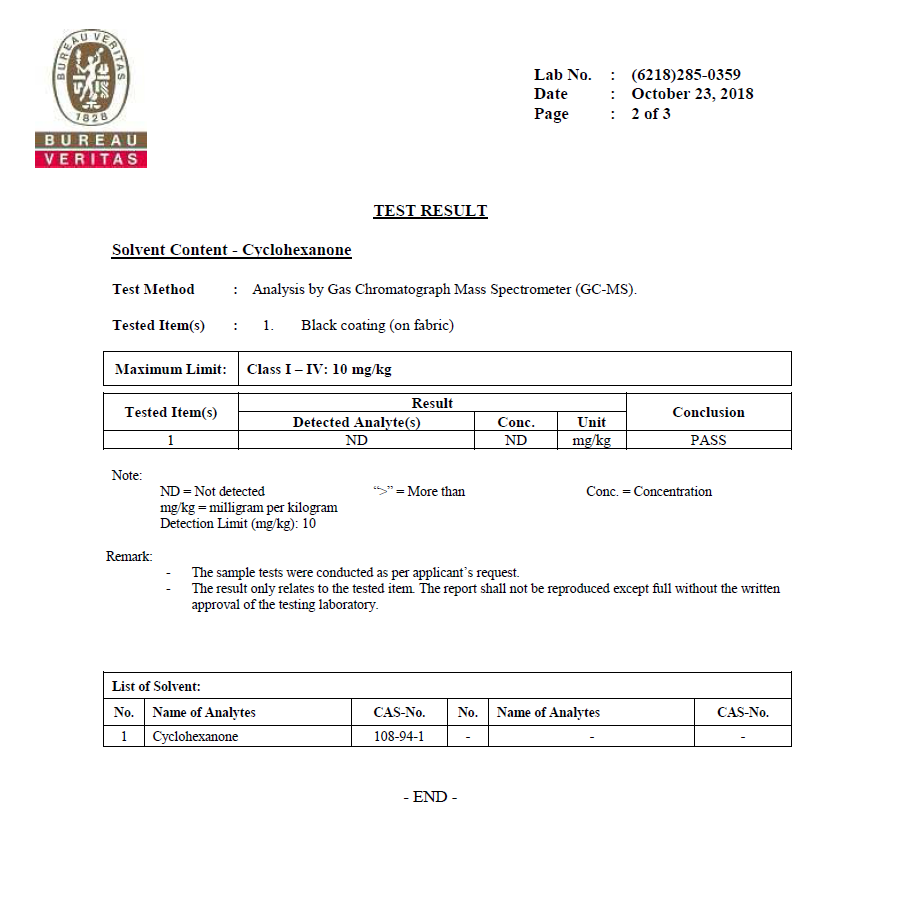 Spesific Substance Test for Primusinks CPL Series

Test Items: Primusinks CPL Series


Date: October 23, 2018

Country of Origin: Tawian



Request the further details: info@primusco.com.tw

Summery Of Test Results
| | | |
| --- | --- | --- |
| TEST REQUESTED | CONCLUSION | REMARK |
| Solvent Content -Cyclohexanone | PASS | - |
| | | |
Please Note All printing application should be strictly followed by Primus technical data sheet to prevent any misleading.
​
The original Solvent ink will not pass the test. The Solvnt ink must be fully cured by Heat process or keep it under noraml temperature environmet for 48hours or more to be self-cured.

The substance of Cycl

ohexanone will be completely

evaporated so Cyclohexanone will not be detected.