Bond GT-70NY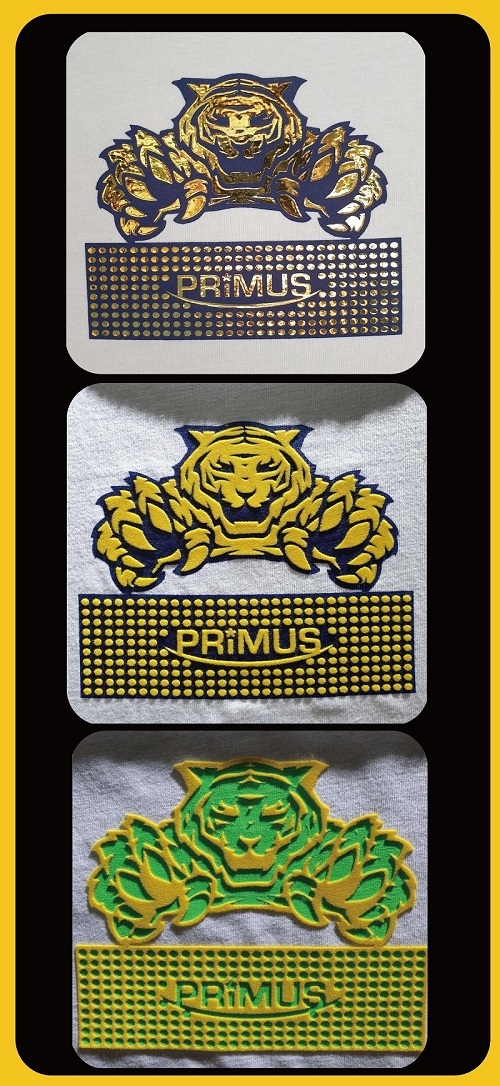 Details:
Bond GT-70NY, the strongest and durable adhesive, is formulated with thermoplastic polyurethane resin compound with high strength of polyamide thermal powder to achieve the highest washing durability performance as a "HEAT TRANSFER ADHESIVE".

ONE GLUE FOR ALL, designed for foil paper, flock paper and flock dusts. Moreover, its unique characteristic and break-through technology can be applied for both manual and automatic printing machine. Slow drying property gives adequate time range to run continuously without screen clogged from the hot plate.
Specialty:
Slow drying.
Superb durable washing fastness.
PVC, Phthalates, APEO, Azo, Formaldehyde and Lead Free formulations.
Meets all key international environmental standards.
High washing fastness @40C x 5 cycles tumble dry laundry machine.
Guidance:
Choose screen mesh around 80-120 t/in count (31-47 t/cm). For sharp angle, 120t/in is recommended.
Print Bond GT-70NY directly onto fabric, dry each print before next coat.
For Foil and Flock Paper -
Print at least 2-3 coats of the glue to ensure ink deposit is enough and dry properly before heat press process.
For Flock Dust-
Print 1st coat and dry first to ensure a firm foundation. Dry properly, then print 2nd coat at the same time go for static flocking process thoroughly.
The ink must be thick enough to achieve a good bonding effect.
Press parameter: 140-160℃ (284-320℉) x 15 seconds x 3-4 bar
Precautions:
Keep the screen in the flooded position while print stops. Or, go for screen wash during a temporary stop.
If drying is not properly or thoroughly, it might result in incomplete foil or flock paper transfer.
Do not keep printed swatch overnight, without press, paste would be self-linked from time to time.
Containers must maintain air tight seal while not in use.
Screen must be prepared with water-resist emulsion to prevent stencil breakdown.
Any application not referred in this Product Information should be pre-tested or consulted with Primus Technical Service prior to print.
Printing Parameters:

​
100% Cotton/Poly Cotton/Blended
150-160℃ × 15 seconds x 6 kg
Durometer: 60-70
Edge: Rounded or Sharp
80-120 t/in (31-47 t/cm)
None
5-40℃
Use within one year of receipt. Avoid exposing under direct sunlight. Keep drums sealed tight at all times.
Tap water
Available upon request (MSDS)