Bond GT-400FP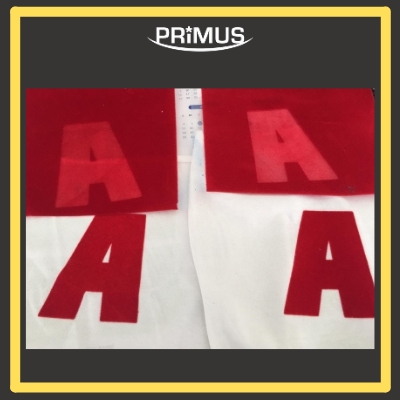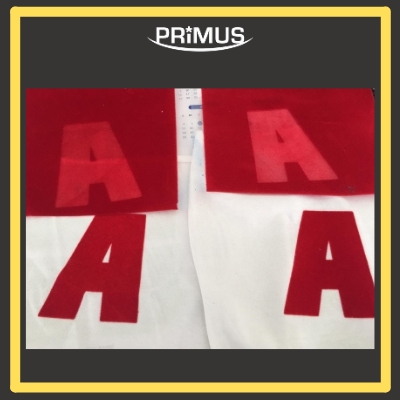 Details:
Bond GT-400FP is formulated with acrylic resin with high dosage of polyamide thermal powder to achieve higher performance as a glue adhesive. It is mainly designed for heat transfer process with Primus-FlockMate paper sheet that provide extremely durability on washing.
Specialty:
Excellent elasticity and soft hand touch.
Consistent printability.
PVC, Phthalates, APEO, Azo, Formaldehyde and Lead Free formulations.
Meets all key international environmental standards.
High washing fastness especially for flock sheet transfer application.
No harmful or distracting odors in the work place.
Guidance:
80-100 t/in mesh (32-40 t/cm) with slight high density screen is better
Suitable to use with most type of flock sheet, rayon and nylon.
Print at least 2 coats of the ink to ensure ink deposit is enough before heat press process. The ink must be thick enough to achieve a good bonding effect.
Apply flock sheet to the printed adhesive where the area is dried to the touch.
After heat pressed, remove flock sheet off the fabric while it cools down entirely.
Press condition: 150-165℃ (302-329℉) x 15 seconds x 4-6 kg
Precautions:
Keep the screen in the flooded position while print stops. Or, go for screen wash during a temporary stop.
During Production, heat application can be applied to speed up the process.
Pin holes might occur on print surface if print is not thick enough.
Containers must maintain air tight seal while not in use.
Screen must be prepared with water-resist emulsion to prevent stencil breakdown.
Any application not referred in this Product Information should be pre-tested or consulted with Primus Technical Service prior to print.
Printing Parameters:

​
100% Cotton/Poly Cotton/Blended
Press:
150-165℃ × 15 seconds x 4-6 kg
Durometer: 60-70
Edge: Rounded or Sharp
80-100t/in mesh (31-39t/cm)
None
5-40℃
Use within one year of receipt. Avoid exposing under direct sunlight. Keep drums sealed tight at all times.
Tap water
Available upon request (MSDS)