PLAST 5950 Glitter Sprinkle Base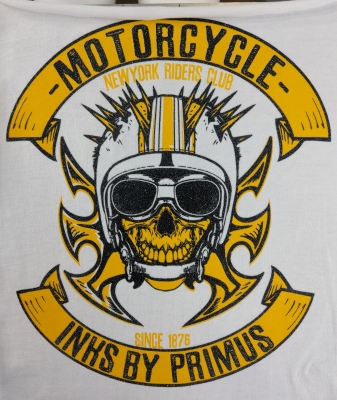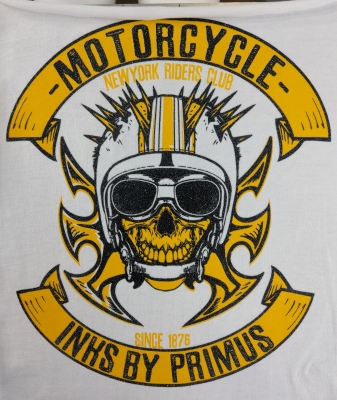 Details:
It is an extraordinary glossy base for splashing shinny chips right after printing. Wet processing is required during sprinkle stage. A complete transparent outlook provides a great advantage without influencing background color as well as other mixed accessories.

Specialty:
Excellent all round durable fastness.
Extremely shinny with glitters on top.
Soft hand feel.
No harmful or distracting odors in the work place.
Guidance:
Select mesh count from 47 - 61 t/cm or 120 to 155 t/in.
Print 5930PF Super Gelly as a base ground, flash dry, then print 5950PF Glitter Sprinkle Base directly. Splash glitters or shinny chips when 5950PF is still wet.
Curing at 160~170℃ x 2 minutes, remove excessive glitters from printed fabric.
If viscosity is necessary to reduce, 700PF Reducer is recommended by 2-5%.
To create a superior soft hand touch, 710PF Softener can be mixed 10% max by weight. Over dosage of 710 Softener may occur difficulty in drying.
Precautions:
All the above printing guides are required to adjust the off-contact distance, squeegee pressure and blade speed to meet up intended performance, best coverage and brightest print.
Avoid excessive over-flashing, as it can result in poor inter-coat adhesion of overprint colors.
Any emulsion compatible with Plastisol inks.
Failure to cure ink properly can result in poor wash fastness, inferior adhesion, and unacceptable durability.
Do not dry clean, bleach or iron printed area.
Containers must maintain seal while not in use.
On some types of fabric, dye migration may occur. Hence, fabric pre-testing is necessary before bulk production.
Any application not referred in this Product Information should be pre-tested or consulted with Primus Technical Service prior to print.
Printing Parameters:

​
100% Cotton/Poly Cotton/Athletic wear/
Synthetic fabrics
Gel: 140℃(229℉) x 4-6 seconds
Cure: 160℃(302℉) ×3 minutes
Durometer: 65-70
Edge: Rounded or Sharp
120-155t/in (47-61t/cm)
Additive 700 Reducer
18-40℃(65-90℉)
Use within one year of receipt. Avoid exposing under direct sunlight. Keep drums sealed tight at all times.
Additive Screen Cleaner P3
Available upon request (MSDS)